Really? Are you serious? Oh my word - I can hardly believe it – my little old blog got selected as a Top Ten and I am just in shock! I would have never expected this! Thank you so much to Jennifer at
First Grade Blue Skies
for nominating this little blog as one of her Top Ten visited blogs. It is definitely a work in progress and it has been a wonderful learning experience for me. I still have a long way to go!
When I think about what my favorite blogs are, it's really hard to narrow it down to just ten. I follow more than 40 blogs and I have learned something from each of them. The fantastic things you share help me keep my teaching fresh and I cannot thank you enough! So, here are just a few of my faves – these are my go-to girls that I regularly
stalk
read for the best ideas:
Dr. Jean & Friends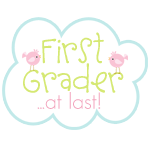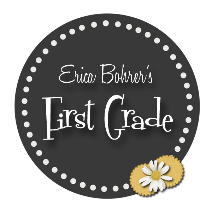 And, one of my newest faves,
Frolicking Through First
….(sorry – I was having trouble finding a blog button for this one), excellent new blog! Hope you all have a relaxing Labor Day Holiday. We are having a lazy, rainy, stay at home kind of day!